Armagnac Academy UK

LONDON
OCTOBER 8TH, 2019
JOIN US FOR THE 4th ARMAGNAC ACADEMY IN LONDON
The Armagnac Academies are returning to London on Tuesday 8th October 2019. Organised by the official Armagnac governing body, the B.N.I.A. (Bureau National Interprofessionnel de l'Armagnac), this programme is the best Armagnac education available today.
You will learn about the region, the soils, the grapes, the production, distillation and maturation techniques employed in the region. You will discover its producers and its diversity of styles and discuss Armagnac in cocktails. You will taste a wide range of Armagnac to illustrate these points.
In brief: every subject necessary to allow a better understanding of this fine spirit will be covered in detail.
This one-day event will be held in the heart of London at Smith & Wollensky, conveniently located in Covent Garden. Your £150 registration fee includes 6 hours of instruction and a tasting of over 40 different Armagnacs.
Your day of learning will culminate with a short exam. Successful candidates will earn an official B.N.I.A diploma, issued directly from France. The highest scorer on the exam wins a trip to the Armagnac region in France as a reward!
You will be given a 1.5 hour break for lunch, but please note that lunch is not included in the registration fee.
Smith & Wollensky are offering a 20% discount from their à la carte menu so you can pre-order 1 week prior.
This is a fabulous opportunity for sommeliers, bartenders, spirits merchants and importers to widen their knowledge of Armagnac enabling them to reply to demands from their customers with confidence and credibility.
There are only 25 places available so it is advisable to book as soon as possible.
PROGRAMME OF THE DAY
08:30 - 10:30 Facts & Figures
10:30 - 12:30 Basics
12:30 - 14:00 Lunch break
14:00 - 16:00 Diversity
16:00 - 17:00 Exam in 100 questions
Course includes : Tasting of more than 40 Armagnacs, lectures, materials, an official exam and diploma.

THE PRESENTERS

Lead Instructor - Hannah Lanfear
Hannah Lanfear is the UK Armagnac Educator. Founder of The Mixing Class Hannah has managed and trained bar teams, consulted on bar openings, travelled the world as a global brand ambassador experiencing bar culture the globe over; as well as working for a distillery managing the sales, marketing and exports of a brand. She has written articles for industry press, been featured in many publications and media, was a member of the Tanqueray Ten Martini Guild, winner of the London heat of Bartender Mastermind and GVine's Gin Connoisseurs' Programme World Finalist 2013.

Presenter - Amanda Garnham
Amanda Garnham has been working as the Press Attaché for the B.N.I.A. (Bureau National Interprofessionnel de l'Armagnac) for the last 16 years, and is heavily involved in raising the profile of Armagnac generically. She regularly presents educational tastings in the UK, which is her primary market. Since it's launch, Amanda has been the lead instructor for the Armagnac Academies and has presented successful classes in China, London and New York, bringing much appreciated, in-depth knowledge about Armagnac to hungry industry professionals internationally. She has been living in the heart of the Armagnac region for the last 21 years.
THE BRANDS
Over 40 Armagnacs will be tasted during this full-day Armagnac immersion program, covering everything from fresh distillates of the individual grape varieties to single varietal examples of mature Armagnacs.
This is an unparalleled opportunity to taste a vast range of styles side by side, and to fully understand the differences and more importantly the reasons behind those differences.
Products from all the Participating Armagnac Houses and Producers listed below will be tasted :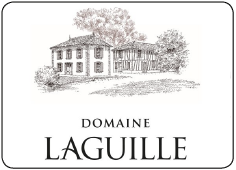 For any further information please contact Amanda Garnham at amanda.garnham@orange.fr.